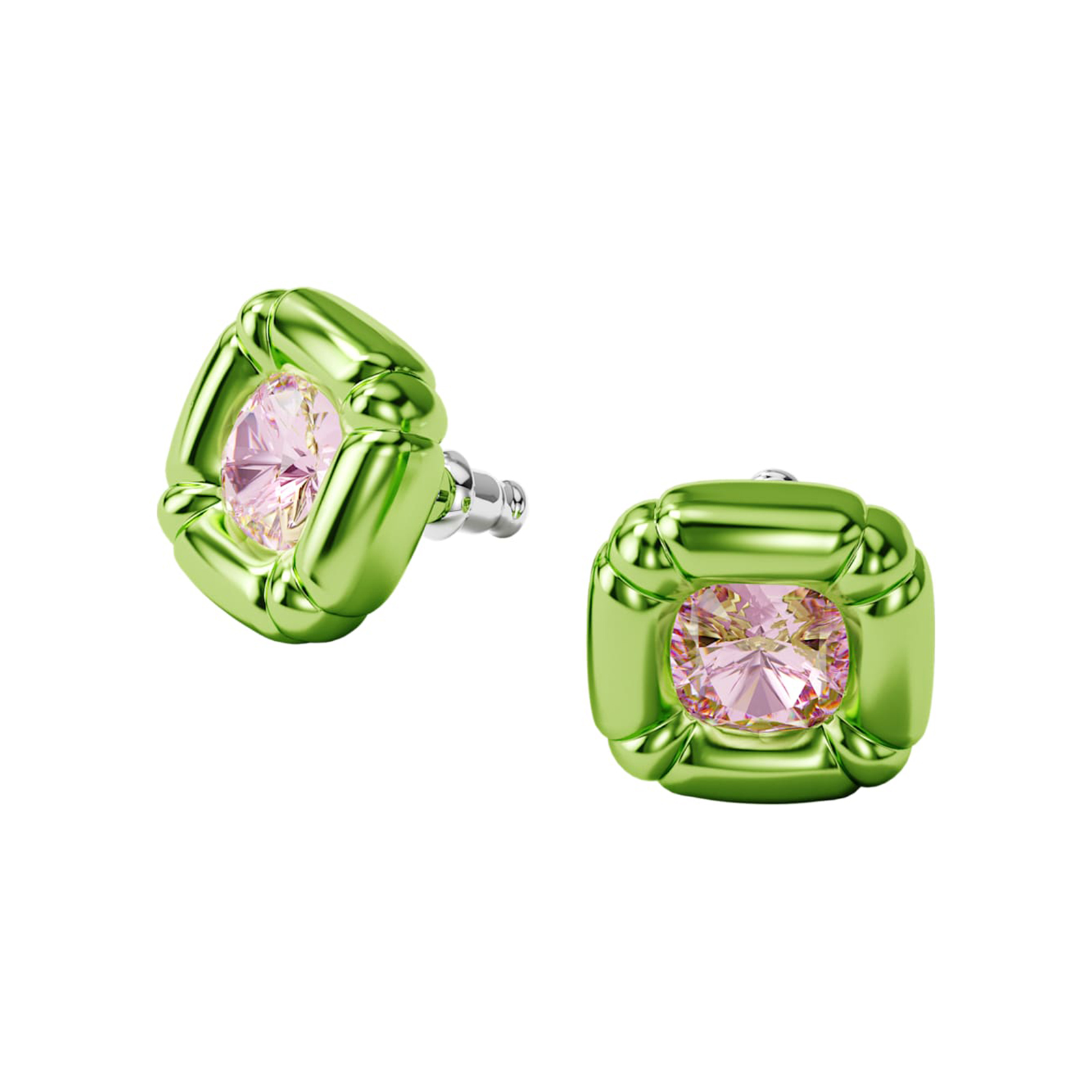 GreenPierced Earrings Dulcis Other With Pink Stones
135,00 €
5600778 Candy box colors collide with Pop Art-inspired shapes in these stud earrings. Single precision cut crystals are cushioned in green glossy molded settings, for an unexpected and playful finish. Add a pop of fun to any look by wearing these alone, or exercise your experimental side and wear them with other pieces from the Dulcis family. These earrings are part of the Dulcis family, designed by Creative Director Giovanna Engelbert for Collection I.
EAN13: 9009656007785
2 in stock
Description
Candy box colors collide with Pop Art-inspired shapes in these stud earrings. Single precision cut crystals are cushioned in green glossy molded settings, for an unexpected and playful finish. Add a pop of fun to any look by wearing these alone, or exercise your experimental side and wear them with other pieces from the Dulcis family. These earrings are part of the Dulcis family, designed by Creative Director Giovanna Engelbert for Collection I.
Πληροφορίες Αποστολής
Παράδοση
: 1-3 εργάσιμες ημέρες
Έξοδα Αποστολής
: 4,00€ (για παραγγελίες κάτω των 29€)
Αντικαταβολή
: 2,90€ (για παραγγελίες κάτω των 29€) Παραγγελίες άνω των 29€ αποστέλονται δωρεάν.
Παράδοση
: Ο χρόνος παράδοσης υπολογίζεται ανάλογα με τη διεύθυνση αποστολής και ενημερώνεστε σχετικά από την εταιρία ταχυμεταφορών.
Εξυπηρέτηση Καλέστε μας στο (+30) 225 130 6748, ή στείλτε email swarovski@kosmima.moda.