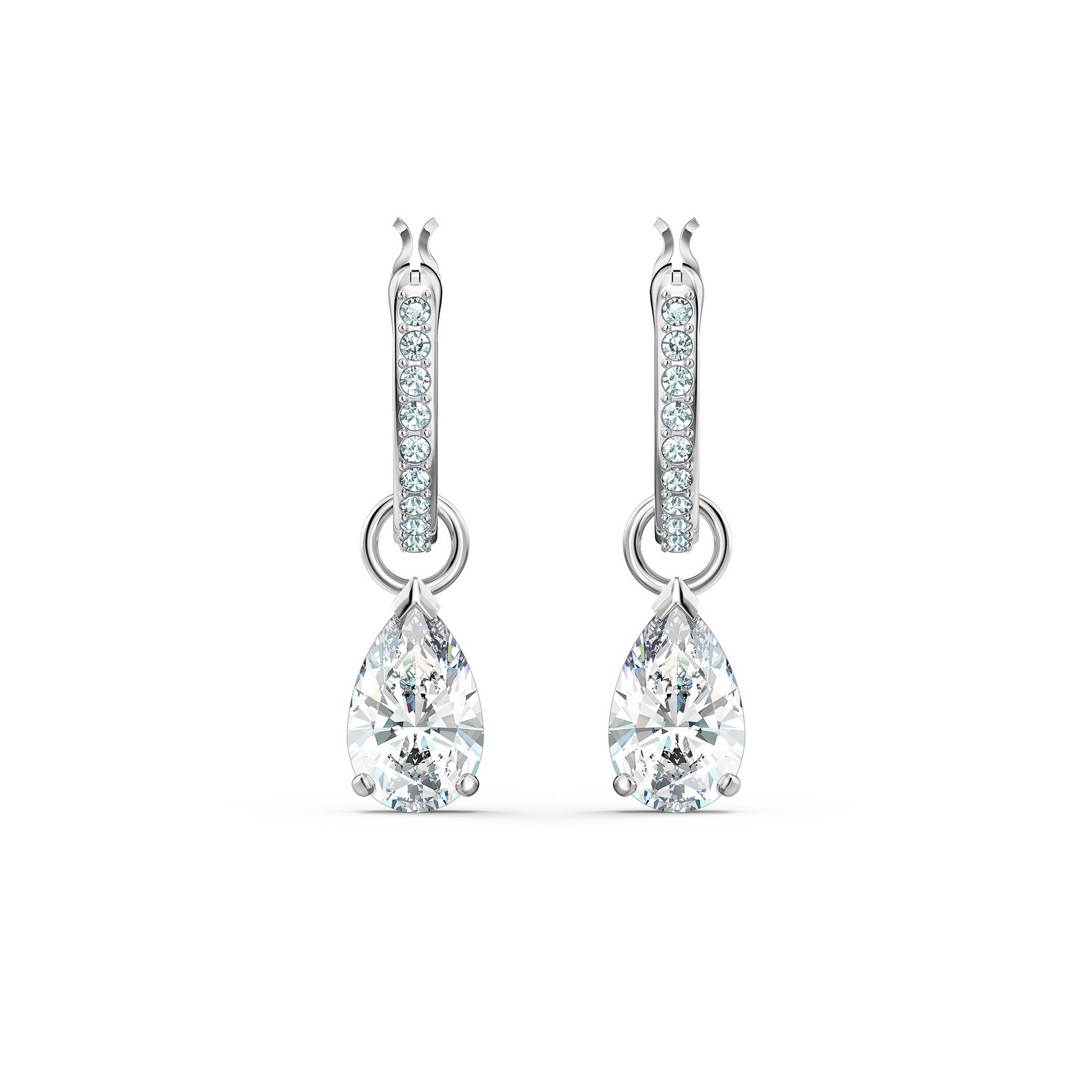 Pierced Earrings Attract Pear Mini Hoop Rhodium Plated With White Stones
85,00 €
5563119 This pair of pierced earrings by Swarovski offers beautiful versatility. Two parts make up each earring: A hoop adorned with sparkling pavé and a single, drop-shaped stone attached to them. Simply remove the dangling elements to create different looks. A great way to enhance everyday outfits.
EAN13: 9009655631196
9 in stock
Description
This pair of pierced earrings by Swarovski offers beautiful versatility. Two parts make up each earring: A hoop adorned with sparkling pavé and a single, drop-shaped stone attached to them. Simply remove the dangling elements to create different looks. A great way to enhance everyday outfits.
Πληροφορίες Αποστολής
Παράδοση
: 1-3 εργάσιμες ημέρες
Έξοδα Αποστολής
: 4,00€ (για παραγγελίες κάτω των 29€)
Αντικαταβολή
: 2,90€ (για παραγγελίες κάτω των 29€) Παραγγελίες άνω των 29€ αποστέλονται δωρεάν.
Παράδοση
: Ο χρόνος παράδοσης υπολογίζεται ανάλογα με τη διεύθυνση αποστολής και ενημερώνεστε σχετικά από την εταιρία ταχυμεταφορών.
Εξυπηρέτηση Καλέστε μας στο (+30) 225 130 6748, ή στείλτε email swarovski@kosmima.moda.
Χαρακτηριστικά
| | |
| --- | --- |
| Weight | 100,00000000 g |
| Collection | |
| Color | |
| Size | |
| Material | |