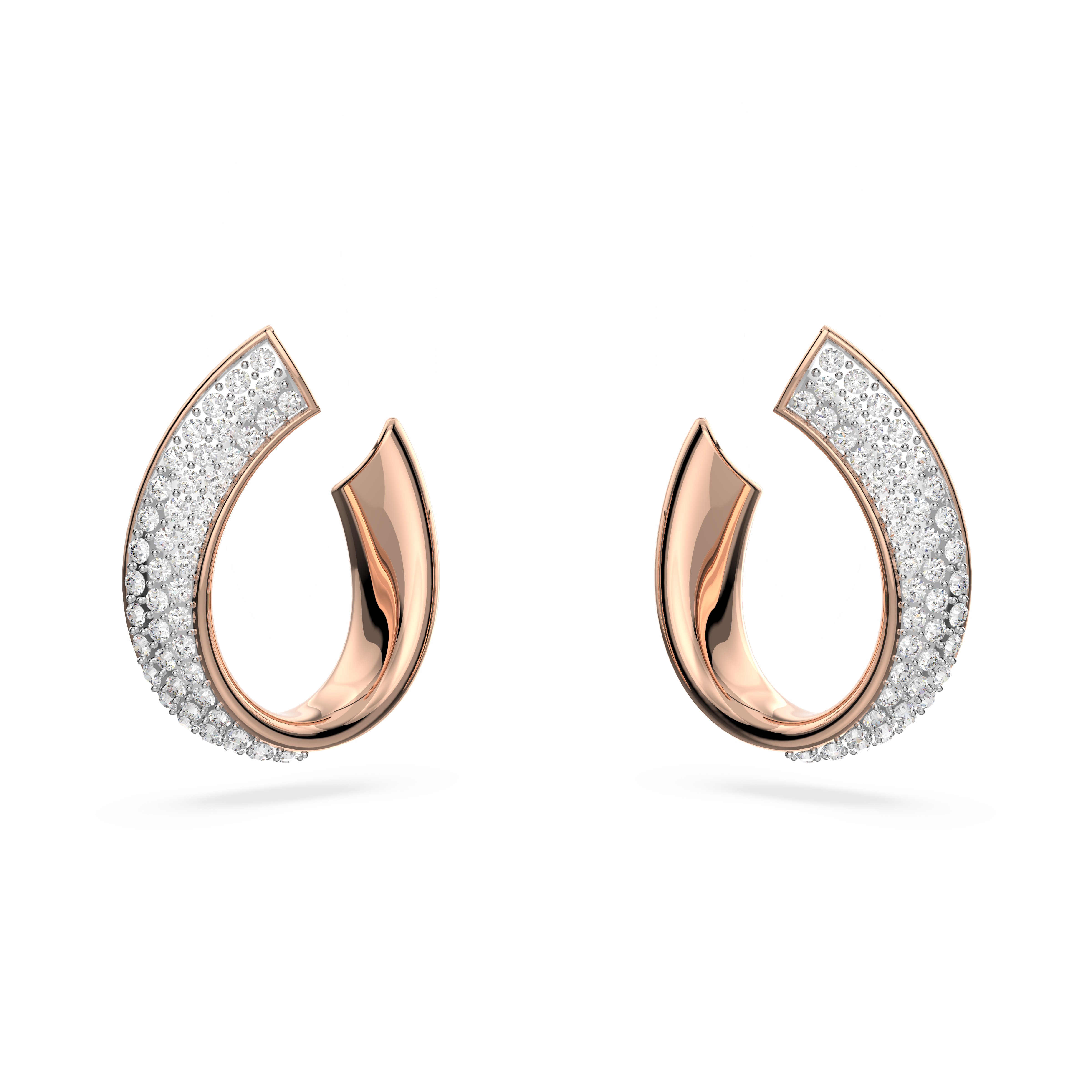 Exist Small Pierced Earrings Rhodium Plated with White Stones
95,00 €
5636448 Designed with a unique front-to-back silhouette, these hoop earrings feature a ribbon design that wraps around the earlobe to showcase rose gold-tone plating on one side and clear crystal pavé on the other. Exuding a subtle sophistication, they are a versatile choice.
EAN13: 9009656364482
Out of stock
Description
Designed with a unique front-to-back silhouette, these hoop earrings feature a ribbon design that wraps around the earlobe to showcase rose gold-tone plating on one side and clear crystal pavé on the other. Exuding a subtle sophistication, they are a versatile choice.
Πληροφορίες Αποστολής
Παράδοση
: 1-3 εργάσιμες ημέρες
Έξοδα Αποστολής
: 4,00€ (για παραγγελίες κάτω των 29€)
Αντικαταβολή
: 2,90€ (για παραγγελίες κάτω των 29€) Παραγγελίες άνω των 29€ αποστέλονται δωρεάν.
Παράδοση
: Ο χρόνος παράδοσης υπολογίζεται ανάλογα με τη διεύθυνση αποστολής και ενημερώνεστε σχετικά από την εταιρία ταχυμεταφορών.
Εξυπηρέτηση Καλέστε μας στο (+30) 225 130 6748, ή στείλτε email swarovski@kosmima.moda.
Χαρακτηριστικά
| | |
| --- | --- |
| Weight | 100,00000000 g |
| Collection | |
| Color | |
| Size | |
| Material | |