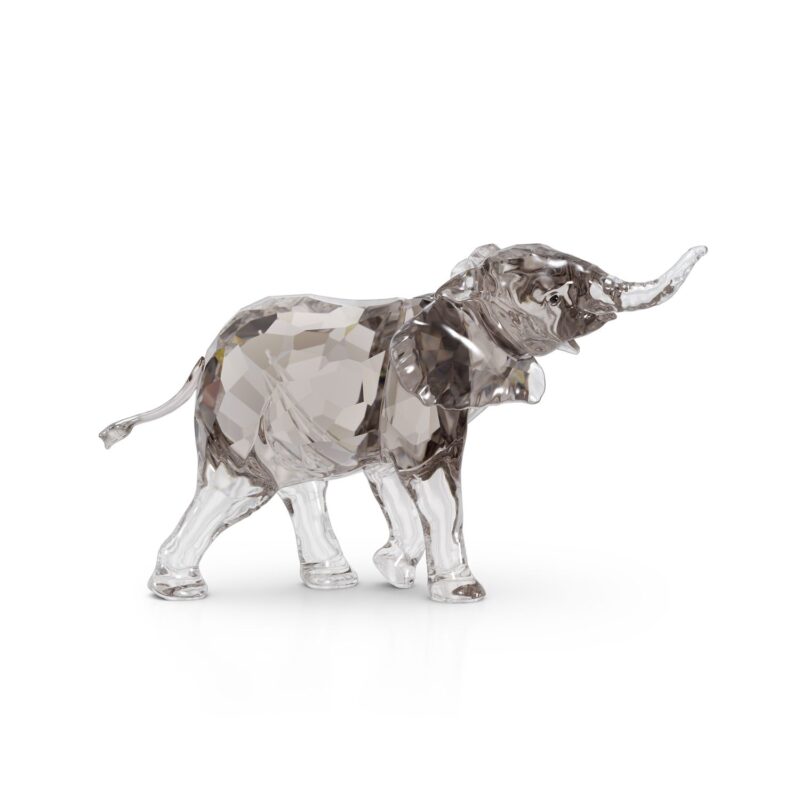 Description
A highlight of our SCS 2022 collection, this adorable elephant calf celebrates the rich wildlife of the African continent. The Elephant Baby Mandisa, meaning 'sweetness', is crafted in a newly developed shade of greige crystal, with 232 facets and a special coating for added radiance. Display together with the SCS Annual Edition 2022 Elephant Fayola to form a loving family scene. Exclusively available to SCS members in 2022 only. Decoration object. Not a toy. Not suitable for children under 15.
Πληροφορίες Αποστολής
Παράδοση
: 1-3 εργάσιμες ημέρες
Έξοδα Αποστολής
: 4,00€ (για παραγγελίες κάτω των 29€)
Αντικαταβολή
: 2,90€ (για παραγγελίες κάτω των 29€) Παραγγελίες άνω των 29€ αποστέλονται δωρεάν.
Παράδοση
: Ο χρόνος παράδοσης υπολογίζεται ανάλογα με τη διεύθυνση αποστολής και ενημερώνεστε σχετικά από την εταιρία ταχυμεταφορών.
Εξυπηρέτηση Καλέστε μας στο (+30) 225 130 6748, ή στείλτε email swarovski@kosmima.moda.
Χαρακτηριστικά
| | |
| --- | --- |
| Weight | 100,00000000 g |
| Collection | |
| Color | |
| Ύψος | 4.33 cm |
| Length | 7.3 cm |
| Πλάτος | 2.56 cm |
| Material | |